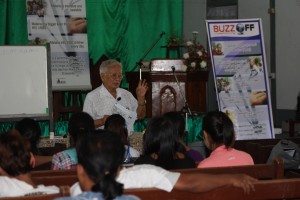 November Seminars
The training team from Buzz Off is preparing to go to Burma to runs another round of training seminars in remote Burma. This time we will return to the Delta and run seminars in Kalay for people working in Chin State.
The team will be joined by our dear friends from Mobile Mercy in Holland who will be learning the ropes and running some of the training with the view to them taking a more pronounced role in Chin state over the coming years.
The Chin State seminars will be hosted by our friends at ABC Myanmar. We are looking forward to these seminars with eager anticipation.
The seminars will be held in Myanmar over the first two weeks of November. Some of the team will be staying on an extra week to connect with other groups in Myanmar who are also requesting help.
New Malaria Videos In Other Burmese Languages 
On this trip we will also attempt to complete malaria videos in the  Karen and Chin languages.  Earlier this year we completed 10 Burmese language videos which are now available at the Burmese language website. Our goal is to get the message out in as many mainstream Burmese languages as possible.
Trialing New Technologies
This trip we will also be trying out come new technologies that will be sharing malaria media files in the Burmese language with those who have smart phones. Stay tuned for more on this important initiative.
Malaria Schools Outreaches
Our malaria outreach into schools has also started with three Yangon high schools being visited in the last few months.
Donations towards Buzz Off's Burma program can be made here at the Australian Mercy secure site.