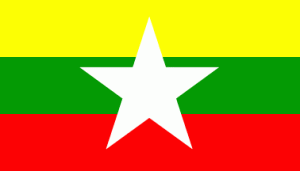 Buzz Off is about to launch a new malaria site myanmar.buzzoff.org. The new site will be be soley in Burmese. We believe that it may well be the first Burmese malaria site on the web!
The site will seek to offer information and downloadable videos about malaria and other mosquito borne diseases to those who are Burmese speakers. The site will be on line by October 1, 2012 and will be gradually developed from there.
The recent training team visit to Burma has been digitally recorded – these tracks will be offered as downloadable videos together with PowerPoints and other information in Burmese.
The team in the Buzz Off office in Yangon are busy translating sections of the Buzz Off site that will also be reproduced on the Burmese site.
Donations to Buzz Off's work in Myanmar can be made through the Australian Mercy secure site select Buzz Off  Myanmar from the International Projects Menu.