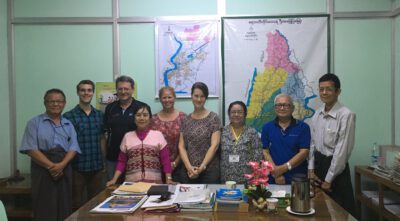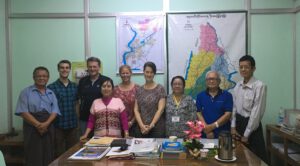 The Buzz Off training team are now in Pathein after running seminars in Yangon, Taungoo and Moulmein. So far on this trip more than 70 malaria volunteers have been trained and meetings held with other organisations and government leaders.
Today that team met Ms Ga Moe Myat Myat Thu (Government Minister
Karen Ethnic Group
Ayeyarwadi Divisional Government).
The Minister thanked the team for their work over many years and urged them to keep outreaching into the remote areas, where the countries greatest health challenges exist.
The Pathein seminar commences tomorrow at 9 am and we are expecting about 30 participants. Many of whom are travelling from malrarious areas in Rakine state.
The team will return to Yangon on the weekend and from there disperse back to their homes. A very encouraging time is being had by all.
Your support of the work of Buzz Off is greatly appreciated. Donations can be made through the Australian Mercy secure site.
You can follow the team on our Facebook page or on Twitter we are using the tag #buzzoffburma2016